In KApply, you can create leads by:

Entering data in the add lead details form

Importing leads from Excel Sheet

Capturing leads from website

Capturing leads directly from Facebook or Instagram paid ads

Click on the "Add Lead" button t
o add a lead using the Lead details form:

This will invoke Lead details form.


Click on the Personal Info tab:

You will see a Branch dropdown at the very beginning of the form only if you have access to more than one Branch. Make sure to select the Branch to add a lead

Section 1: Enter Personal Details of the lead


Section 2:
Enter contact details of the lead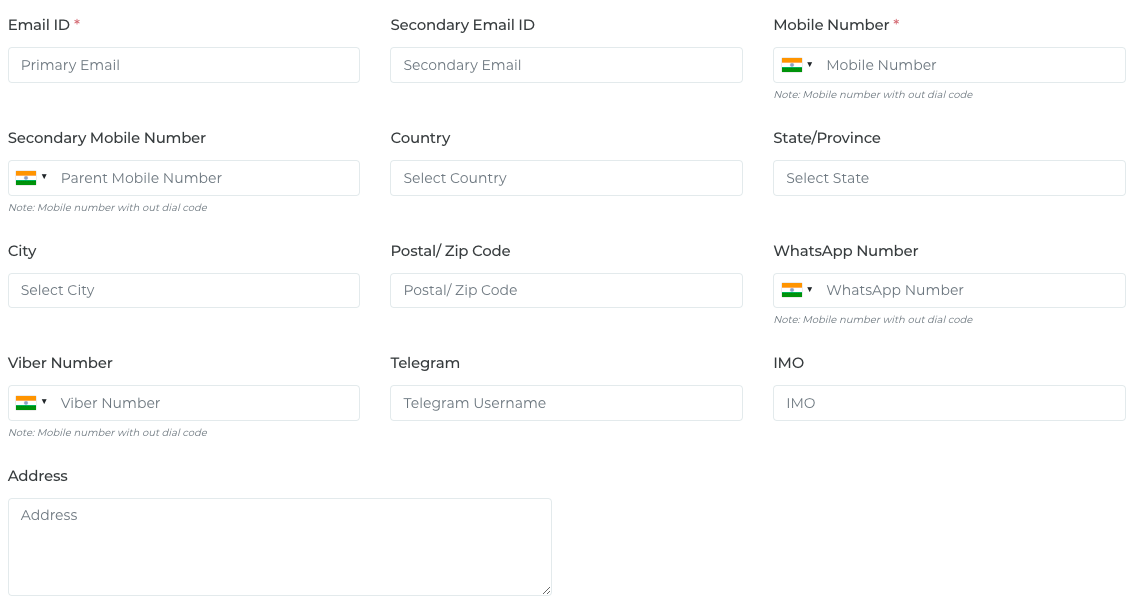 You can send SMS/ Email from the System to leads if you have enabled and integrated your SMS and Email Gateway. Contact the support team to integrate your SMS/ Email gateways.

Section 3: Select all study preferences that will help the system to give program recommendation to the student later


Get the study preferences from the system to provide program recommendations through our AI-driven program finder

Section 4: Additional details


Lead owners will always have access to the lead even if it is assigned to anyone else
Click on the Academic Info Tab to add the Education Details, Test Score and Work Experience of the student